You were guided here tolearn about the 12 archangels and their connection with zodiac signs. Although the Universe works in ways you cannot fully see, you know–in the depth of your soul–that thereis a spiritual realm around you with divine beings always helping you. When you were born, all the stars in the Universe were in complete alignment and everything was harmonically orchestrated for you to arrive on earth. Your birth date says a lot about your personality and can be a predictor of your destiny.You know about astrology as what youhaveread in magazines and other media sources. Mainstream media focuses on "solar astrology" which refers only to your Sun sign and popularly known as your birth month. For example, if you were born on March 5, your Sun sign is Pisces. But focusing on your birth month only provides a hint of your personality, and the bigmisunderstanding is deciding that the Sun sign defines the whole you.
In astrology, your entire birth chart, also known as the natal chart, tells the real story of your natural personality and provides an accurate portrait of you as an individual. This chart shows the position of the planets and astrological houses at the time you were born. Astrology can help you understand your personality traits, but it can only explain to a certain extent why youact the way you are. You are much more complex than that, and that's where "angelology" or the study of angels comes in.
American authorDoreen Virtueand AstrologistYasmin Bolandco-authoredAngelAstrology 101which combines astrology with angelology.They describe the specialty of 12 archangels and their traits associated with each astrological sign.Hence, the month in which you were born is associated with an archangel.
List of 12 Archangels for the 12 Months of the Year
Archangels are chief messengers of the One Universal Source and they help every one of all different beliefs and paths. While they are here to serve everyone, they also oversee your personal guardian angel that is here to serve only you. Your guardian angel is present wherever you are,but archangels can be present in more than one place at one time. Because of this, you can trust that archangels and your personal guardian angelcanbe with you collectivelyin any time frame.
As a starting point, a list of the 12 sun signs and their association with the archangelswas created as an easy guide to help you call upon the archangel associated with your birthday.
Each archangel has a specific trait or talent. For this reason, specific archangels can help with specific requests. Well-known archangels include Michael, Raphael, and Gabriel. Call on Archangel Michael if youare in need of protection. Call on Archangel Raphael to heal health issues for yourself or others. Call on Archangel Gabriel when you need help communicating an important message to the world.
(Video) 7 Archangels Names And Meanings
Although each archangel has a specific role and trait that are matched with each astrological sign, itis important to understand that you can call upon any archangel at any time for help in any situation. In thechart below,take a look at the names and meanings of the 12 archangels and theirconnection withthe zodiac signs –listed by "Tropical" dates which arealigned by the changing seasons of earth.
The Original List: Astrological Signs Associated With the Names of The 12 Archangels
| | | | |
| --- | --- | --- | --- |
| ORDER | TROPICAL BIRTH DATE | SIGN | ARCHANGEL |
| 1 | Mar 21 - Apr 20 | Aries | Ariel |
| 2 | Apr 21 - May 21 | Taurus | Chamuel |
| 3 | May 22 - Jun 21 | Gemini | Zadkiel |
| 4 | Jun 22 - Jul 23 | Cancer | Gabriel |
| 5 | Jul 24 - Aug 23 | Leo | Raziel |
| 6 | Aug 24 - Sep 23 | Virgo | Metatron |
| 7 | Sep 24 - Oct 23 | Libra | Jophiel |
| 8 | Oct 24 - Nov 22 | Scorpio | Jeremiel |
| 9 | Nov 23 - Dec 22 | Sagittarius | Raguel |
| 10 | Dec 23 - Jan 20 | Capricorn | Azrael |
| 11 | Jan 21 - Feb 19 | Aquarius | Uriel |
| 12 | Feb 20 - Mar 20 | Pisces | Sandalphon |
#1. Aries: Archangel Ariel – "The Lioness of God"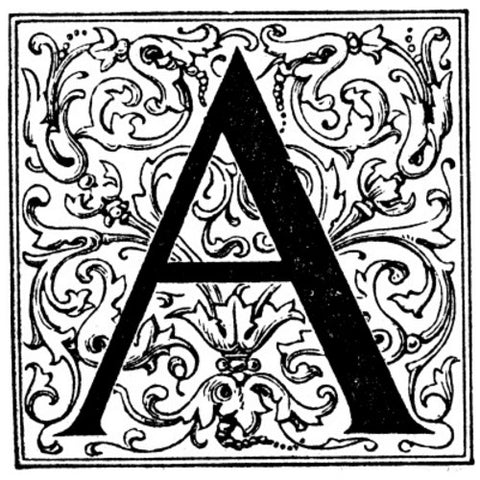 Archangel Ariel is the healing angel of nature (earth and animals), associated with fairies and other nature spirits. This archangel's role is to helpyou better connect with all forms of nature, whether physical or metaphysical. If you need to manifest earthly desires like an environmental career or create a beautiful garden, Ariel is the archangel you can call to assist you.
#2. Taurus: Archangel Chamuel – "He Who Sees God"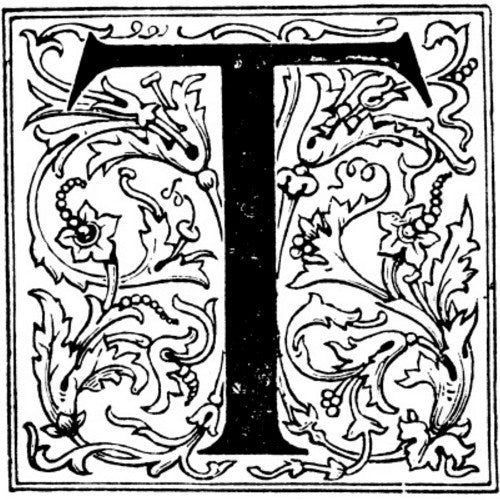 Archangel Chamuel is the bringer of inner peace by helpingyou during troubling times. If your quest is for universal peace in relationships at home or work, ask for Archangel Chamuel to guide you. Also referred to as the "finding angel," if you've misplaced or lost an item, call Chamuel to help you find whatever youare seeking.
#3. Gemini: Archangel Zadkiel – "The Righteousness of God"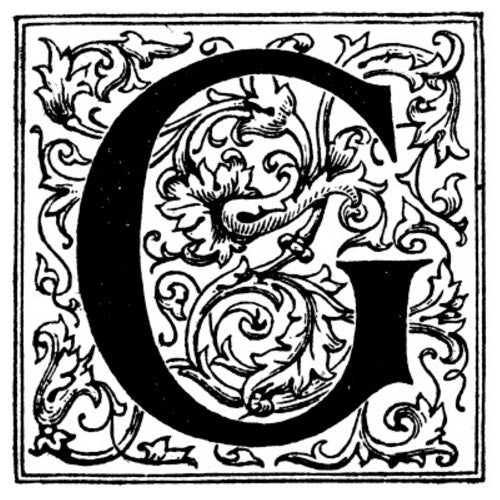 Archangel Zadkielhelps you with true forgiveness. Forgiveness becomes a form of compassion because compassion is the act of reaching out to yourself and others to help reduce feelings of discomfort. This archangel can help you go past troubling memories and alleviate painful emotions. Whenever you feel that you can't forgive, ask for Zadkiel's blessed assistance.
(Video) Find your Guardian Angel using your Birth Date
#4. Cancer: Archangel Gabriel – "Strength of God"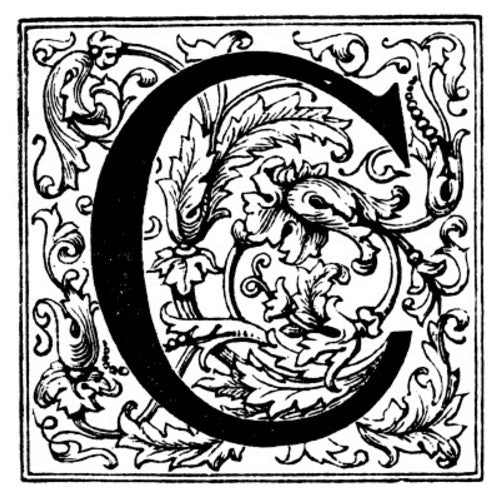 Archangel Gabriel is the oneyou can turn to when you feel there's an important message you have to deliver to the world, and you need help with choosing the right words. Also, Gabriel is the protector of the inner child within you and is considered to be of assistance in all stages of parenting.
#5. Leo: Archangel Raziel – "The Secrets of God"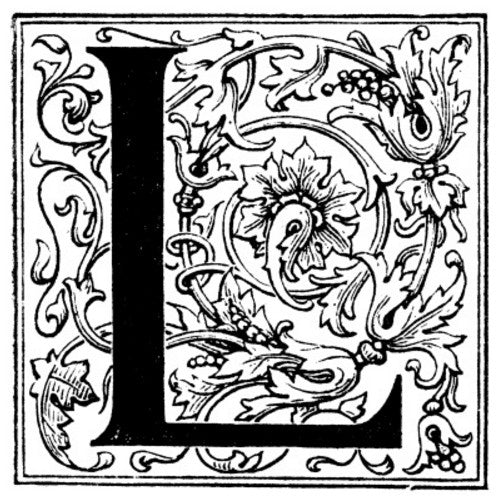 Archangel Raziel's role is the gatekeeper of divine mysteries and supreme knowledge of the soul. Razielhelps bring knowledge to all beings and guides each soul's destiny through each lifetime. Raziel's energy is felt when your soul or Higher Self guides your daily living. Also, if you have recurring dreams or thoughts, images, or ideas that you cannot decipher, ask Raziel for divine help.
#6. Virgo: Archangel Metatron – "Lesser YHVH"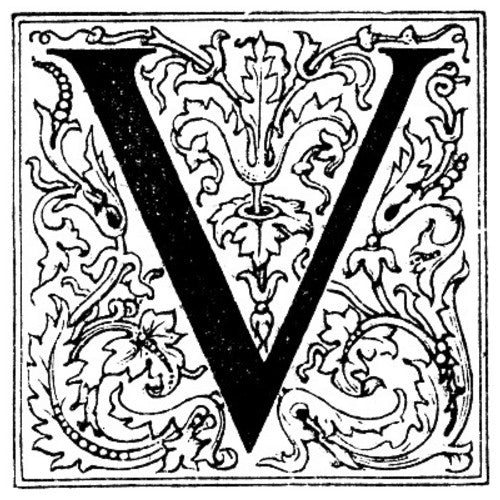 Archangel Metatron is associated with the Merkabah, also known as Metatron's Cube. Metatron uses this sacred energy tool for healing and clearing low energies. Metatron is also considered the helper of sensitive children and those new to spirituality. Ask for Metatron's help when you want to understand the mysteries of the Universe.
#7. Libra: Archangel Jophiel – "Beauty of God"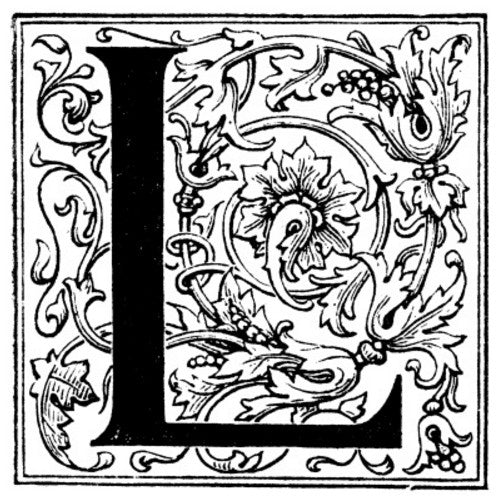 (Video) WHICH OF THE 12 ARCHANGELS IS ASSIGNED TO YOUR ZODIAC? | 12 ZODIAC SIGNS | PROTECTION | 12 ANGELS
Archangel Jophiel's mission is to beautify your life. This archangel beautifies and uplifts your thoughts and feelings, and guides you in self-care. Sometimes referred to as the "feng shui angel," Jophiel inspires you to create relaxing and harmonious environments (home and office). Whenever you feel bombarded by cluttered thoughts and emotions, ask for Jophiel's help to bring clarity.
#8. Scorpio: Archangel Jeremiel – "Mercy of God"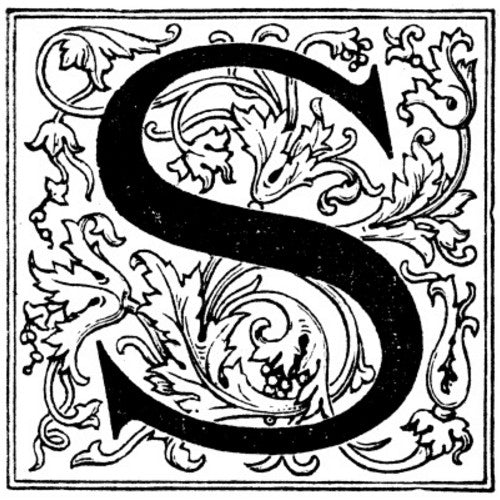 Archangel Jeremiel's mission is to guide souls who have recently passed and review their lives to show the lessons they've learned on earth. Jeremiel can also help those still living to review their present life in order to create a better future life plan. Call on Jeremiel if you are dealing with fears of death.
#9. Sagittarius: Archangel Raguel – "Friend of God"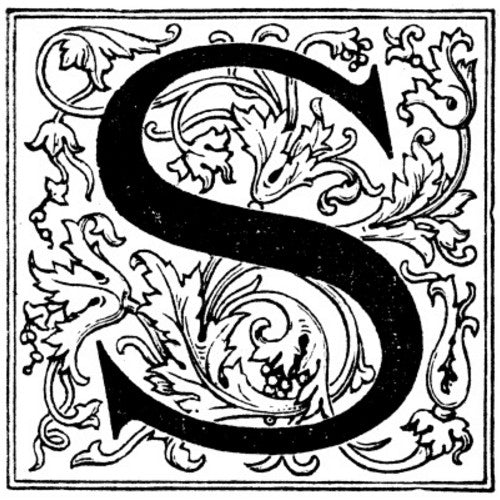 Archangel Raguel's role is to create peace and harmony by healing arguments or misunderstandings. Call on Archangel Raguel to help you in mediating fights and finding solutions to disagreements by enhancing cooperation in groups or families.
#10. Capricorn: Archangel Azrael – "Whom God Helps"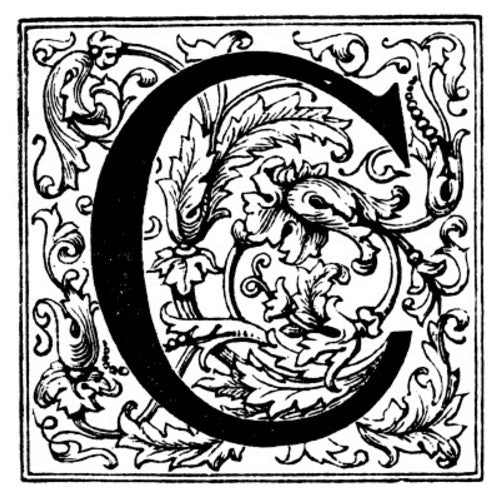 Archangel Azrael, also known as the angel of death, helps souls cross over at the moment of their death and consoles survivors and helps them heal from grief. If you have lost a loved one, call Archangel Azrael for support and comfort.
(Video) Who Is My Archangel by Birthdate? Find Out Your Guardian Angel Name
#11. Aquarius: Archangel Uriel– "The Light of God"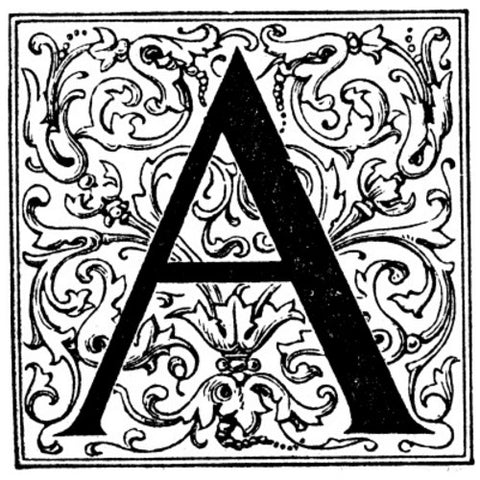 Archangel Uriel is considered the intellectual angel. Uriel is usually manifested in our being, mainly in the form of ideas, epiphanies, and creative insights when we need a solution. If you need to think outside the box or make a fast decision, ask for Uriel's guidance.
#12. Pisces: Archangel Sandalphon – "Brother"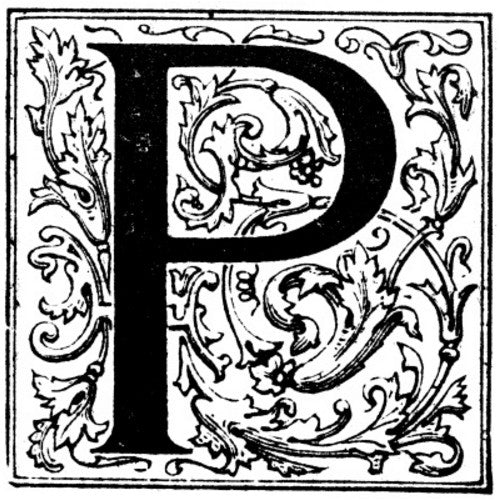 Archangel Sandalphon's mission is to deliver our prayers and messages to God. Also, Sandalphon is the helper of musicians and composers. When you invoke this archangel, pay attention to any words or songs that play in your mind, because they could be messages or answers to your prayers.
How Do You Ask For An Angel's Help?
Whenever you feel that you need guidance or assistance with a problem, ask foran angel'shelp in any way that you feel comfortable, and be ready to receive it.They are all around you and they are just waiting to help you in any life situation, butyou have to give them permission to intervene. The answerscan come through dreams, your own thoughts, messages fromother people, or serendipitous signs that randomly show up in your life when you least expect it. When you are aware of your present moment, it will be easier for you to notice signs from angels andfigure out how the signs apply to your life.
Keep in mind that everything happens foryour benefit in life, and for this reason, every experience is not wasted -- every experience is to help you grow. The moreyou try to understand the world and yourself with astrology, birth charts, and other spiritual teachings, the moreyou realize how much more you need to learn. Angels help you by opening the door to your divine spiritual nature and by offering you solutions to aid yourprogress in your lifejourney.
Remember, youwere born into this world with your own special talentsto contribute to humankind and make the world a better place. Itis what youare adding to the world that matters. With the help of angels, watch for the divine signs and listen to the whispers of your heart for guidance. Even when you feel unsure on your path, trust that youare safe. Trust that youare always protected. And most of all,trustthat theUniverse already knows the way.
(Video) Angels of the Zodiac - Which Angel Rules Your Sign?
Just trust.
PUBLISHER'SNOTE:This website, WillowSoul.com, is copyrighted, andno part of this websitemay be copied, reproduced, recorded, or used in any manner. Copyright© by WILLOW SOUL
FAQs
Who is Scorpio's archangel? ›
Who is the female archangel? ›
Who are the 13 angels? ›
How many archangels are there? ›
The other three names do not seem to have caught on, perhaps because of the lack of biblical authority for these names, although there is good biblical authority for saying there are seven archangels. Uriel, Chamuel, Jophiel and Zadkiel – this may answer the second part of the question.
Who is angel of protection? ›
Michael the Archangel, whom the faithful have long looked to for protection in times of peril. The patron of the military and police forces, St.
What is my guardian angel? ›
Guardian angels are spiritual guides that can help you navigate your adventures here on Earth. Think of them as divine life coaches: Once you start to get to know your guardian angels, it will become much easier to sense their presence and recognize when they send you guidance.
Who is the angel of justice? ›
Raguel (angel), Angel of Justice, mainly of the Judaic traditions. Lady Justice, an allegorical personification of the moral force in judicial systems.
Who is the angel of lightning? ›
Barachiel (Heb. ברכיאל "Bārki'ēl", blessed by God; Arabic: بُراقيل "Burāqīl") is one of the seven Archangels in Byzantine Catholic and Eastern Orthodox tradition. He is the Archangel of Lightning and Blessings. Archangel Barachiel Scattering Flowers by Bartolomé Román, 17th century.
Who is the eighth archangel? ›
According to Rudolf Steiner, four archangels govern the seasons: spring is Raphael, summer is Uriel, autumn is Michael, and winter is Gabriel. In the early Gnostic text On the Origin of the World, the aeon named Sophia sends seven archangels to rescue the Archon Sabaoth and bring him to the eighth heaven.
Archangel Raziel (Circle of Francisco de Zurbarán), circa 1650.
Who is the angel of beauty? ›
Jophiel is the Archangel of beauty and joy. In this aspect this angel often has a more feminine presence that is gently uplifting, playful and vibrant. Secondly, Jophiel is the archangel for artists, musicians, visionaries and for those initiating new projects.
Who is God's Top angel? ›
Jewish literature, such as the Book of Enoch, also mentions Metatron as an archangel, called the "highest of the angels", though the acceptance of this angel is not canonical in all branches of the faith.
Who is the angel of peace? ›
The Angel of Portugal (Portuguese: Anjo de Portugal), also referred to as the Guardian Angel of Portugal (Anjo da Guarda de Portugal), the Holy Guardian Angel of Portugal (Santo Anjo da Guarda de Portugal), the Custodian Angel (Anjo Custódio) or the Angel of Peace (Anjo da Paz) is celebrated as the Guardian angel of ...
Who is God's first angel? ›
Therefore, the first creation by God was the supreme archangel followed by other archangels, who are identified with lower Intellects.
Who are the six fallen angels? ›
The fallen angels are named after entities from both Christian and Pagan mythology, such as Moloch, Chemosh, Dagon, Belial, Beelzebub and Satan himself. Following the canonical Christian narrative, Satan convinces other angels to live free from the laws of God, thereupon they are cast out of heaven.
Who is the 14th angel? ›
Zeruel (ゼルエル) (Hebrew: זרועאל) is the 14th Angel. It is among the three to penetrate NERV Headquarters, and the only one to do so through a direct assault. Zeruel bears the unique distinction of providing (however unwillingly) the S² Engine that elevates Unit-01 to "god" status.
Who kills Metatron? ›
Dean explains to Metatron that they plan to rescue Lucifer from the Darkness and work with him and God to defeat her. Metatron is killed by Amara.
Who are the 3 angels of God? ›
The three Archangels Michael, Gabriel and Raphael are the only angels named in Sacred Scripture and all three have important roles in the history of salvation.
Is Remiel a fallen angel? ›
Raphael (/ˈræfiəl/, "God heals") is an archangel first mentioned in the Book of Tobit and in 1 Enoch, both dating from the last few centuries before Christ.
Can an angel be in human form? ›
Episode 19: Have You Ever Seen an Angel in Human Form? - YouTube
How many guardian angels do I have? ›
According to many Muslims, each person has two guardian angels, in front of and behind him, while the two recorders are located to the right and left.
What angel is Gabriel? ›
The angel Gabriel is the herald of visions, messenger of God and one of the angels of higher rank. He makes God's message understandable to people and helps them to accept it with a pure heart. Until 1970, Catholics celebrated the feast of the Archangel on March 24.
How can I connect with my angels? ›
Are angels assigned to us? ›
The Lord has not revealed whether one specific angel is assigned to watch over each person, but you can be assured that divine protection and comfort are available. If you exercise faith, you will have God's help, including angels sent to strengthen and comfort you and give you courage to do what is right.
What is the name of the angel of death? ›
Azrael (/ˈæzriəl/; Hebrew: עֲזַרְאֵל, romanized: ʿǍzarʾēl; Arabic: عزرائيل, romanized: ʿAzrāʾīl or ʿEzrāʾīl) is the angel of death in some Abrahamic religions, namely Islam and some traditions of Judaism.
Who is the angel of plants? ›
Archangel Ariel is known as the angel of nature. She oversees the protection and healing of animals and plants on Earth and also supervises the care of natural elements such as water and wind.
What is Michael the Archangel of? ›
In his second role, Michael is the angel of death, carrying the souls of all the deceased to heaven. In this role Michael descends at the hour of death, and gives each soul the chance to redeem itself before passing; thus consternating the devil and his minions. Catholic prayers often refer to this role of Michael.
What are fallen angels called? ›
The Nephilim are referenced in Genesis and Numbers and are possibly referred to in Ezekiel. The Hebrew word nefilim is sometimes directly translated as "giants" or taken to mean "the fallen ones" (from the Hebrew naphal, "to fall"), but the identity of the Nephilim is debated by scholars.
While Satan describes his function as an "accuser," Samael is considered to be his proper name. He also fulfills the role of the Angel of Death, when he comes to take the soul of Moses and is called the leader of satans.
Who is the angel of knowledge? ›
Uriel is also known as a master of knowledge and archangel of wisdom.
Is Raziel a fallen angel? ›
Raziel is a fallen angel. Cursed by God, he must partake of blood and can no longer bear the touch of fire. Raziel and his fellow fallen angels live in a sort of sanctuary, away from their age-old enemies, the Nephilim. Originally, the Nephilim were heavenly warriors sent after the angels when they fell.
Who is Gemini guardian angel? ›
Ambriel is an angel who is associated with the sun sign of Gemini and the month of May. Catholicism regards an angel as a pure spirit created by God and this angel inspires clear communication and is also considered to be an angel of general protection. Ambriel is referred to in the Magical Calendar.
Which angel is associated with 333? ›
In a religious sense, Jesus is the Ascended Master most well known to be linked to 333. Other energies that symbolize this Divine threefold number include Source and Ascended Masters such as Buddha, St. Germain, Moses, and Quan Yin.
Who is the angel of strength? ›
Archangel Michael is also the angel of strength and overseeing our life purpose.
Who sits to the right of God? ›
God taking the form of humanity is what we call the incarnation. Jesus's life, death and resurrection are all done while he is God incarnate – God in human form – and after the resurrection we see that Jesus ascends to heaven and sits at the right hand of God the Father, also incarnate.
What angel is Gabriel? ›
The angel Gabriel is the herald of visions, messenger of God and one of the angels of higher rank. He makes God's message understandable to people and helps them to accept it with a pure heart. Until 1970, Catholics celebrated the feast of the Archangel on March 24.
Who is the guardian angel of Leo? ›
The angel who guides Mercury in Leo is Raziel, the archangel with the amazing rainbow-colored aura. Just like Raziel, Mercury-in-Leo people are attention getters—and sometimes attention seekers!
What does angel number 12 mean? ›
Angel Number 12 symbolizes being confident in your abilities and skills and using them towards achieving your goals, using your talents to change humanity for the better, letting go of old habits, showing love and respect to your family, and surrounding yourself with positivity.
Ambriel is an angel who is associated with the sun sign of Gemini and the month of May. Catholicism regards an angel as a pure spirit created by God and this angel inspires clear communication and is also considered to be an angel of general protection. Ambriel is referred to in the Magical Calendar.